Looking for an experienced Compton CA Mortgage Broker?
You can trust that you are in good hands when you choose to work with Miguel A. Vazquez and his team at Home Central Financial. Their combined experience and dedication to finding their customers the perfect home and mortgage make them the perfect choice for anyone looking to purchase or refinance their home. As an experienced Compton CA mortgage broker we are proud to be a trusted source of information for our customers when it comes to information about loan programs and processes.
The Home Central Financial team works for YOU and offers a variety of customizable products and services to meet your specific mortgage needs in the city of Compton! We are proud to be able to help our clients with all their needs, whether you are looking to purchase a home or refinance your existing mortgage. We also offer information about down payment assistance programs.
Contact us at phone number (562) 881-9811 to set up your mortgage consultation today!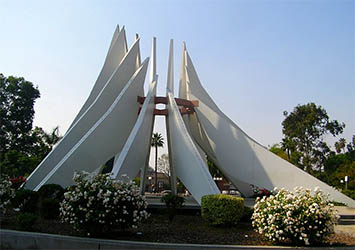 About Compton California
Compton is a city in southern Los Angeles County, California, United States,[11] situated south of downtown Los Angeles. Compton is one of the oldest cities in the county and on May 11, 1888, was the eighth city to incorporate. As of the 2010 United States Census, the city had a total population of 96,455.[12] It is known as the "Hub City" due to its geographic centrality in Los Angeles County. Neighborhoods in Compton include Sunny Cove, Leland, Downtown Compton, and Richland Farms. The city is generally a working class city with some middle-class neighborhoods, and is home to a relatively young population, at an average 25 years of age, compared to the American median age of 35 (2010 data). *Information from Wikipedia*
Home Central Financial
HOURS:
Monday-Friday, from 8am-6pm
Saturday-Sunday 11am-4pm or
by appointment.
ADDRESS:
7847 Florence Avenue Suite 101
Downey, CA 90240
CONTACT: