Let Home Central Financial, First Time Home Buyer Experts Guide You Smoothly into Your Dream Home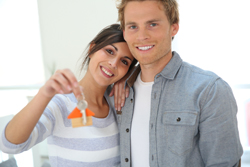 Home Central Financial loan specialists can help guide you through the loan process. We can help you get you pre-qualified for free before you even find your new home and we can match you with a trusted real estate agent through our partner networks. Our variety of loan options allow you to buy your first home with very little down and we will work to ensure the loan payments meet your unique needs. Speak with one of our experts to find out more and see if you qualify!
Downey CA Loan Programs for First-Time Home Buyers:
FHA Loan
Perfect for the buyer that wants to put less money down. Purchase your house with as little as 3.5% down!
30-Year Loan
The most secure loan program. Lock in a low payment and sleep tight knowing your rate will not change.
VA Loan
An amazing deal for veterans and military members. Those who qualify for this loan can purchase with no down payment and no PMI. Find out if you qualify today!
Not sure which program is right for you? Contact one of our specialists today! Home Central Financial can get you pre-qualified and find you the loan that best meets your needs. Find out how you can get pre-qualified today!
Working with Home Central Financial
We put YOU first. We are committed to getting every client the very best possible deal every single time.
Home Central Financial offers some of the most competitive rates in the Nation!
Fast and efficient, we close most of our loans in 30 days or less.
We offer a variety of loans. Home Central Financial will find you the loan that is right for you!!!