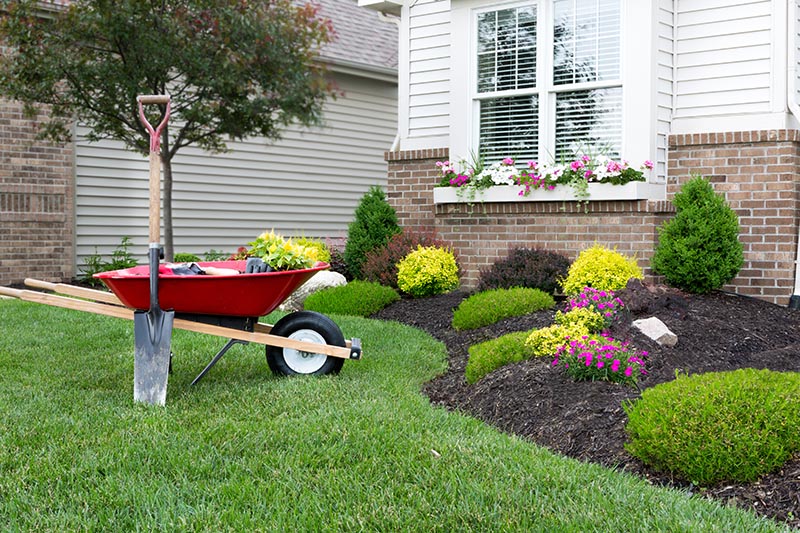 Landscaping and Curb Appeal: Does It Matter?
The first thing that a potential buyer sees when they pull up to a house is the exterior. How does it look from the outside? Is the yard kept up? Are there flowers, shrubs, a comfortable bench to sit on? Basically, how does it look from the curb? This is why the term curb appeal is so important in real estate. Does curb appeal matter? Yes!
As a buyer
When you are considering buying a home, you may focus on interior finishes, layout, and structural issues. All of these are important and should be at the top of your list of things to think about before purchasing. But don't overlook the all-important yard. Make sure that the yard setup works for your lifestyle. If you are a constant traveler or someone who works a lot, you may not have time to keep up with the maintenance that an elaborate landscape design requires. On the other hand, if you are passionate about gardening or growing your own produce, you will want to look for a yard that has both space and setup to pursue your hobbies. You can definitely put in a little elbow grease to make a rough looking yard beautiful. Just know that it will cost you in both time and money, so factor that into your decision on buying the home.
As a seller
Getting ready to sell your home? It is worth investing in making it look great as soon as potential buyers pull up, for all the same reasons listed above. Again, a little elbow grease will go a long way towards more interest, selling faster, and for your asking price or more! Most buyers are interested in low maintenance lawns that they won't need to invest a lot of time or money into fixing up. If you live in a neighborhood with a lot of young families or a dog-friendly part of town, consider fencing in your backyard if you have that option. An open backyard can be a deal breaker for some buyers, depending on their needs. Finally, outdoor entertaining space is in high demand, so look around your yard for places you could set up a picnic table and chairs. Even a small bistro table would show potential buyers where they could enjoy their outdoor space.